Why Choose EarthBend

Cloud Contact Center?
EarthBend has strategically partnered with Enghouse Interactive to deliver the Community Cloud portfolio of contact center solutions.  At its core, Community Cloud offers a multi-tenant, carrier-grade, omni-channel cloud contact center platform with a complete array of the most in-demand features and functionality today's organizations are seeking.
Powered by Enghouse Interactive's award-winning Contact Center Service Provider (CCSP) solution and residing within EarthBend's state-of-the-art data center facilities, Community Cloud is a fully-integrated portfolio of industry-leading cloud contact center and voice solutions.
EarthBend has combined and leveraged the unique strengths of a coalition of select technology partners, including software developers and managed cloud and infrastructure providers, as well as contact center consultants and subject matter experts.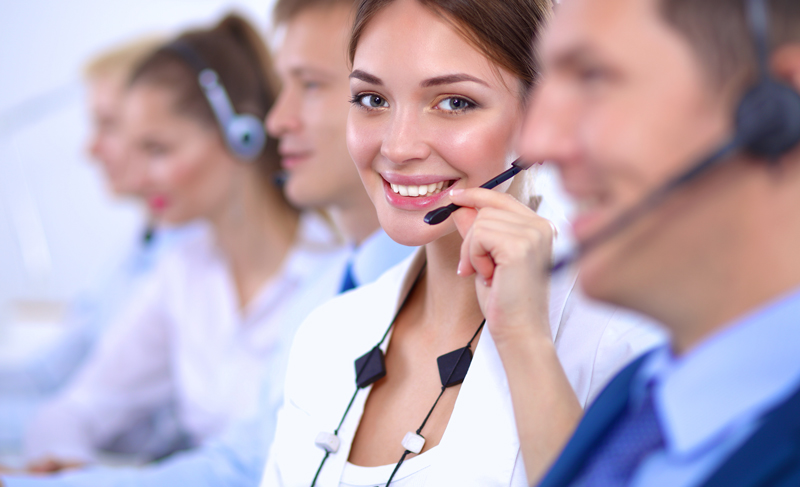 Partner Benefits

Community Cloud empowers VARs and MSPs to deliver cloud contact center solutions, enhancing their application portfolio and generating new revenue streams. Bring new contact centers online within days, enjoy a low total cost of ownership with true multi-tenant architecture, and offer prospective customers rich omni-channel features in a powerful and intuitive agent interface.
Deliver best-of-breed cloud-based contact center solutions that drive margin-rich recurring revenues.

Customize solutions with your brand, logo and identity, and maintain ownership of the customer relationship, empowering you to build your business, brand and customer loyalty.

Create new contact center revenue opportunities by offering differentiated omni-channel cloud contact center solutions.

Offer a "sticky" contact center application, attracting new logos and building customer loyalty.

Enable an OPEX business model that offers your customers scalability and flexibility in adding new channels, features and agents.
Capitalize on the widespread migration to cloud-based solutions with new offerings for customers without shifting your focus or spending.

Increase cross-sell opportunities for other applications such as unified communications as well as ancillary hardware purchases.

Enjoy differentiation in the market by offering full end-to-end services to your customers.

Propose a solution fit for all customers—SMB to enterprise, two agents or 2,000—and offering proven interoperability with leading UC and PBX platforms, including Avaya, Cisco, Mitel, NEC and more.

Sell confidently—EarthBend works hand in hand with our partners to provide comprehensive project management and sales support.
Cloud Contact Center Spending Is
On the Rise.
Companies of all sizes must be able to rapidly respond to changing market conditions and customer demands. As a greater level of innovation comes from the more nimble cloud-based contact center infrastructure vendors, businesses will increasingly look to acquire solutions from these providers. The global cloud-based contact center market is expected to grow from USD 6.80 Billion in 2017 to USD 20.93 Billion by 2022.
Several key factors are contributing to the growth of the cloud-based contact center market, including:
A growing comfort level with cloud-based solutions

A need for more flexible contact center solutions

The increased reliability of cloud-based platforms

Traditional premises-based vendors executing/delivering poorly and over-charging, causing customers to look for alternatives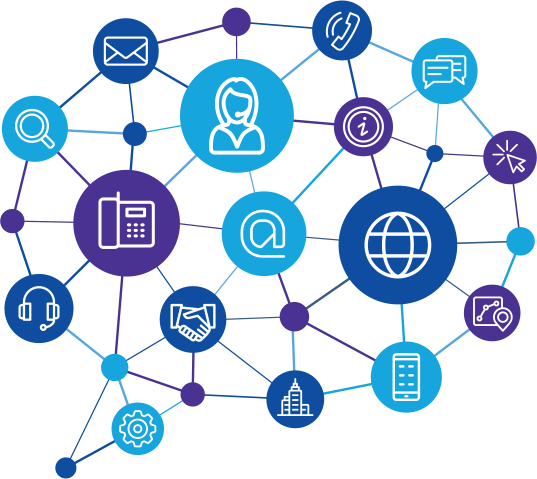 Advanced Contact Center

Features & Functionality.
With Enghouse Interactive's CCSP solution at its core, Community Cloud delivers a multi-tenant, carrier-grade, omni-channel cloud contact center platform with a complete array of the most in-demand features and functionality today's organizations are seeking.
Omni-channel communications

Preview, predictive and progressive dialing

Sophisticated ACD routing, queuing and reporting
Multi-modal IVR, including voice, email, SMS and mobile

Intuitive web-based interfaces
Omni-channel recording and quality management

Real-time and historical reporting

Advanced integration capabilities
OMNI-CHANNEL COMMUNICATIONS
Provide customers with the right service at the right time in the right way.
omni-channel communications
Leverage the benefits of true omni-channel communication capabilities, with seamless support delivered across voice, email, SMS text, web chat, social media, video and more.  All contact types can be streamlined and centralized in a single, fully integrated solution with a user-friendly interface.
INTEGRATED SELF-SERVICE
Interactive Voice Response (IVR) enables a blended approach of self-service and agent-assisted services.
Self-Service Solutions
The platform's IVR technology supports voice, email and SMS. IVR call flows can be customized using the Studio work flow/scripting tool and can be fully integrated into call routing procedures, offering a unique blended approach between self-service and agent assisted services.
MULTI-TENANT ARCHITECTURE
Securely host multiple companies and/or business units on a single shared platform.
MULTI-TENANCY
Multi-tenancy is a key technology enabler for cloud-based contact centers, as it securely partitions multiple enterprises and/or business units on a single secured platform. This simplifies overall administration and enhances cost effectiveness via economies of scale on hardware, software and IT personnel.
REPORTING & ANALYTICS
Customizable real-time and historical reports, enabling actionable business intelligence.
Reporting
The highly customizable widget-based Supervisor Dashboard provides real time reports and a comprehensive 360-degree view of customer interactions. Many standard reports are pre-configured out of the box, and the platform also stores data on all call- and agent-related events for historical reports.
RECORDING & QUALITY MONITORING
Voice and screen recording capabilities are provided natively within the platform.
Integrated Recording
Calls can be recorded selectively based on factors such as agent profile, group and skills. In addition, all calls can be recorded to meet compliance requirements, and agents can start and stop recording as desired. Optional Scoring and Evaluation allows QA staff to create and store interaction scorecards.
OUTBOUND DIALING SOLUTION
A complete outbound solution for predictive, progressive, preview and IVR dialing.
Outbound Dialer
Dialing modes include preview, progressive, predictive and IVR. Advanced algorithms based on real-time massive simulation are used to dynamically control the pacing, enabling compliance with abandoned call regulations without sacrificing agent productivity.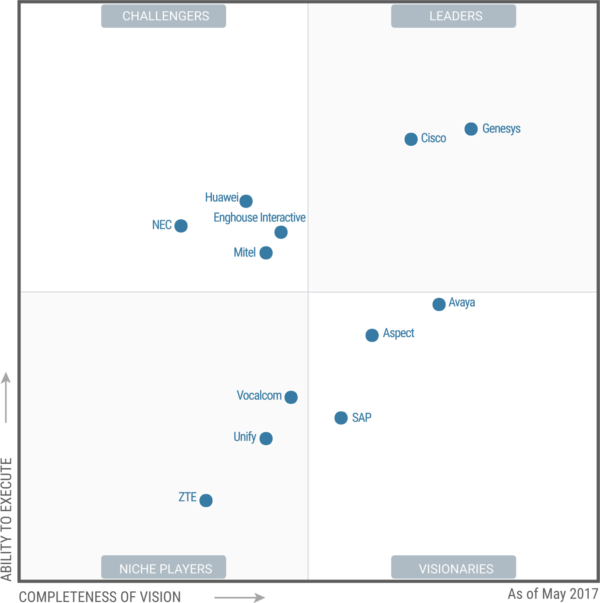 Enghouse Interactive's Rise to
Challenger Status.
Gartner Names Enghouse Interactive a "Challenger" in the Contact Center Infrastructure Magic Quadrant.
As businesses worldwide move from voice-only call centers to omni-channel contact centers, they require a partner with the expertise to help them "future-proof" and migrate from legacy PBX systems to next generation UC platforms. Enghouse Interactive solutions allow organizations to grow in both size and capability, not only with industry-led feature enhancements, but also with the critical operational enablement provided by tight back office integration.
Enghouse believes its ascension in the Magic Quadrant reflects the breadth and depth of their modular solutions. Enghouse provides organizations of all sizes and on all voice platforms the flexibility to customize their contact center with the features and functionality best suited for their environment – whether delivered on-premises, in the cloud or in hybrid modalities.
A Solution Option for
Every Business.
With Community Cloud, customers enjoy all the benefits of an advanced premises-based contact center technology platform delivered via a convenient, reliable and affordable cloud-based service. And, we make Community Cloud easy to purchase, with affordably priced solution bundles designed to meet the unique contact center requirements of any customer.
Standard
ACD Functionality (skills-based routing and queueing)
In/Outbound Voice Only
Call Recording
Supervisor Capabilities (silent, whisper and barge monitoring)
Reporting
Advanced
Includes All Standard Package Features
Omni-Channel (callback routing, chat and email)
Third-Party Software Integration
Screen Pop (silent, whisper and barge monitoring)
Screen Recording
Premium
Includes All Standard and Advanced Package Features
Outbound Automated Dialer (manual, preview, predictive and progressive )
Social Media (SMS / Twitter, Facebook, Twitter)
Access the Very Best Contact Center Technologies With Community Cloud.
Technology is constantly evolving, and navigating the myriad of different contact center solution options can be especially overwhelming. EarthBend360 makes the process easy for resellers and their customers. We thoroughly vet and assemble the very best contact center technologies the industry has to offer, with an eye toward ensuring seamless interoperability and maximum utility. Our Community Cloud solution suite provides a vibrant ecosystem of contact center products that you – and your customers – can count on.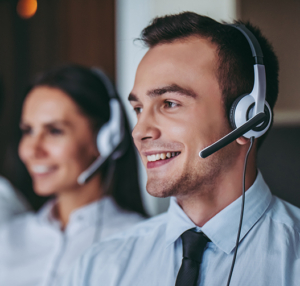 Enghouse Interactive Contact Center
Enghouse Interactive's contact center solutions, which include Contact Center Service Provider (CCSP) and Communications Center (CC), provide a comprehensive set of interaction management tools.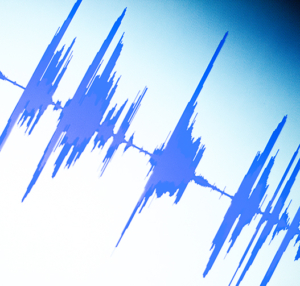 Enghouse Interactive Quality Management Suite
Enghouse Interactive's Quality Management Suite (QMS) is comprised of three modules: Call Recording for interaction recording and live monitoring; Agent Evaluation for call scoring and agent coaching in contact centers; and Computer Recording for desktop recording and live monitoring.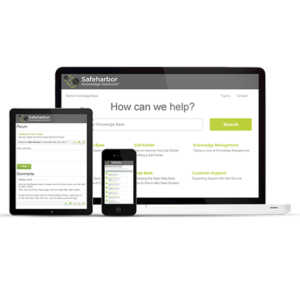 Safeharbor Knowledge Management Solutions
Safeharbor, an Enghouse Interactive company,  develops cutting-edge, easy-to-use customer self-service forum, FAQ and knowledge base software.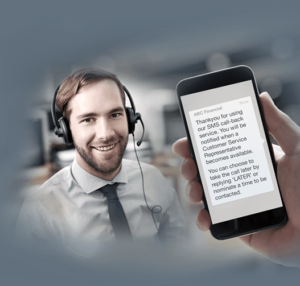 MessageMedia SMS/Text Messaging
MessageMedia Group provides a comprehensive range of business SMS/text messaging solutions for companies across almost every industry.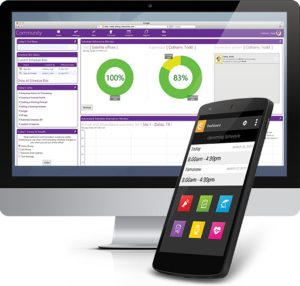 Workforce Management Software Group
Community is the most agile Workforce Management Software application for complete call center forecasting, scheduling and communication.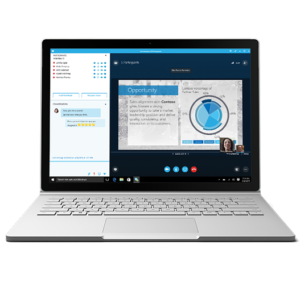 Skype for Business
The Skype for Business unified communications platform enables messaging, conferencing, online meetings, and collaboration as part of Office 365.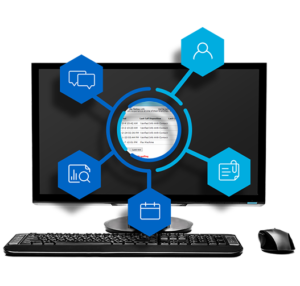 RiverStar Software
RiverStar software solutions empower contact centers of all sizes to create custom workflows, automate complex processes, manage campaigns and measure performance.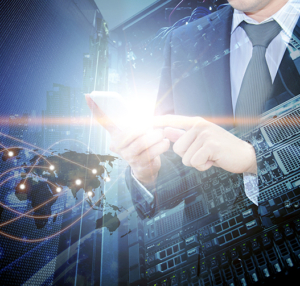 EarthBend360 Hosted Voice / UC & SIP Trunking
EarthBend360 delivers hosted voice and unified communications solutions as well as SIP trunking services.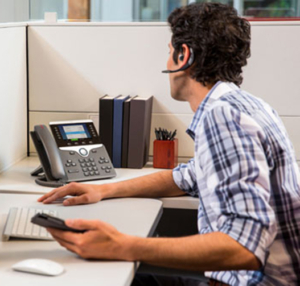 Cisco Unified Communications
Unified communications solutions from Cisco deliver integrated voice, video, mobility, and presence services across endpoints, devices, and applications.
EarthBend can help organizations of any size to optimize contact center performance, reduce total cost of ownership and successfully migrate from legacy premises-based systems to the cloud. Schedule a demo with the EarthBend360 team by completing the following form.
Learn how the EarthBend360 team can help you meet the business technology needs of your customers with our expansive portfolio of white label cloud-based services. Our goal is to support your business growth, help you generate new revenue opportunities and increase your profitability.