Bringing Together
People, Technology and Business.
EarthBend's company origins trace back to 1981, when ComputerLand was founded to provide retail computer products and repair services. The company has evolved and changed names over the years, but our dedication to customers has always remained the same. EarthBend, LLC is privately held and operates three distinct business divisions—EarthBend360, EarthBend Distribution and Clear2there—from its corporate headquarters located in Sioux Falls, South Dakota.
EarthBend360 provides channel partners with an industry-leading portfolio of white label, cloud-based unified communications and contact center solutions. EarthBend Distribution distributes a broad portfolio of technology solutions from industry-leading vendors, and delivers nationally competitive pricing and friendly, reliable sales support from its expert staff. Clear2there is a leading provider of advanced video surveillance, access control, smart business, smart farm applications and Internet of Things (IoT) solutions.
Company Leadership
EarthBend's leadership team possesses extensive telecommunication and technology industry experience and hands-on contact center operational management expertise.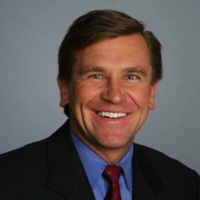 Rob Beyer, President & CEO
Rob has held various top executive level positions with several technology companies, ranging from large Fortune 500 organizations to startups. Companies he has helped to lead include Datalink, Tonka-Tek, McData, CNT, ATT/NCR and Teradata. He has been instrumental in over 20 mergers and acquisitions and has led worldwide operations focusing on delivering end-to-end solutions. Rob spent four years in the United States Marine Corps, then received an electrical engineering degree from South Dakota State University, where he ran cross country and track. Rob completed his MBA at the University of St. Thomas.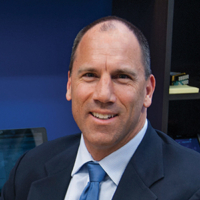 Wade Hoffman, Partner & General Manager
Wade has consulted directly with clients to provide value through IT strategy definition, information security, technology assessments and services delivery methods. He provides over 25 years of experience and a strong track record of success in business development and management of leading-edge information technology and service offerings. Throughout Wade's career, he has held product management, practice management and development roles supporting varied solutions and technologies.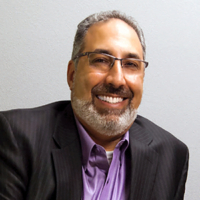 Joe Galinanes, Vice President & General Manager
Joe has held a number of executive level positions in the technology industry. His breadth of experience spans public and private sectors and working with many technologies, including cloud and managed services, voice and data networking, telephony, cable television and internet, call/contact center, IVR and voice recognition software, and SaaS. Joe is a graduate of St. John's University in New York, where he earned a degree in Marketing.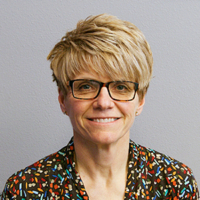 Donna Warner, Vice President of Finance
Donna is responsible for budgeting, financial analysis, as well as managing bookkeeping, purchasing, engineering dispatch and inventory control. She manages a team of payroll, purchasing, and accounting specialists and is a member of EarthBend's executive leadership team. Donna holds an Associate's Degree of Applied Science in Accounting from Northwest Iowa Technical College.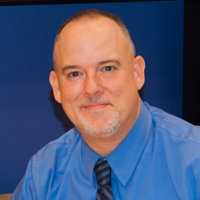 Bill Johnson, Director of Marketing
Bill joined EarthBend in 2014, and oversees all facets of marketing and communications for the company's three business units. His responsibilities include vendor and media relations, branding, demand generation, digital marketing and website development. Before joining EarthBend, Bill was the Director of Marketing for OAISYS and Senior Channel Marketing Manager for Inter-Tel (now Mitel), where he led all corporate marketing efforts. He earned his B.S. in Marketing from Arizona State University, where he graduated with honors.
Learn how the EarthBend360 team can help you meet the business technology needs of your customers with our expansive portfolio of white label cloud-based services. Our goal is to support your business growth, help you generate new revenue opportunities and increase your profitability.